Reception and Banquet
Home > Reception and Banquet
Banquet: Conference Dinner

Date and Time
November 14th, 19:30-22:00
Venue

Hotel Grand Shinonome

(20 minutes walk from the conference venue)
Participants are required to wear the name tag WITH STRAP.
This banquet is included in the registration fee. ICPR Award ceremony including conference awards and IAPR fellow award is planned. In addition, you will experience several traditional Japanese-style attractions at the banquet. Please do not forget to bring your name badge holder, which is needed to enter the banquet hall. An extra banquet ticket is needed for your spouse or a guest. Note that any extra banquet tickets are not available for purchase on-site, but please purchase it at the registration desk of the conference venue.
No shuttle bus service is available. Capacity of the cloakroom at the banquet place is quite limited. Please leave your luggage at the hotel if possible.
Access to Hotel Grand Shinonome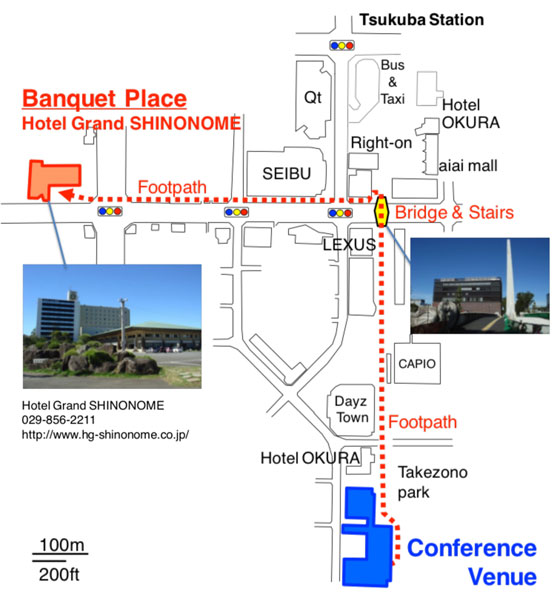 Hotel Grand Shinonome is an established hotel in Tsukuba and has a history and traditions which was founded in 1978.
The banquet place, Hotel Grand Shinonome, is located at the west side of Tsukuba downtown. It is just 10 min walk from the TX Tsukuba station, and 20 min walk from the conference venue.
See also this on Google Map
Welcome Reception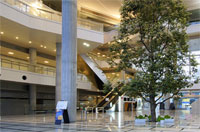 Welcome Reception is planned on Sunday, November 11st at the 1st floor, room 101/102 & Multi-purpose Hall. This welcome reception is included in the registration fee. All ICPR2012 conference participants are invited to attend the Welcome Reception.
| | |
| --- | --- |
| Date and Time | November 11th, 17:00-19:00 |
| Venue | Room 101/102 & Multi-purpose Hall |